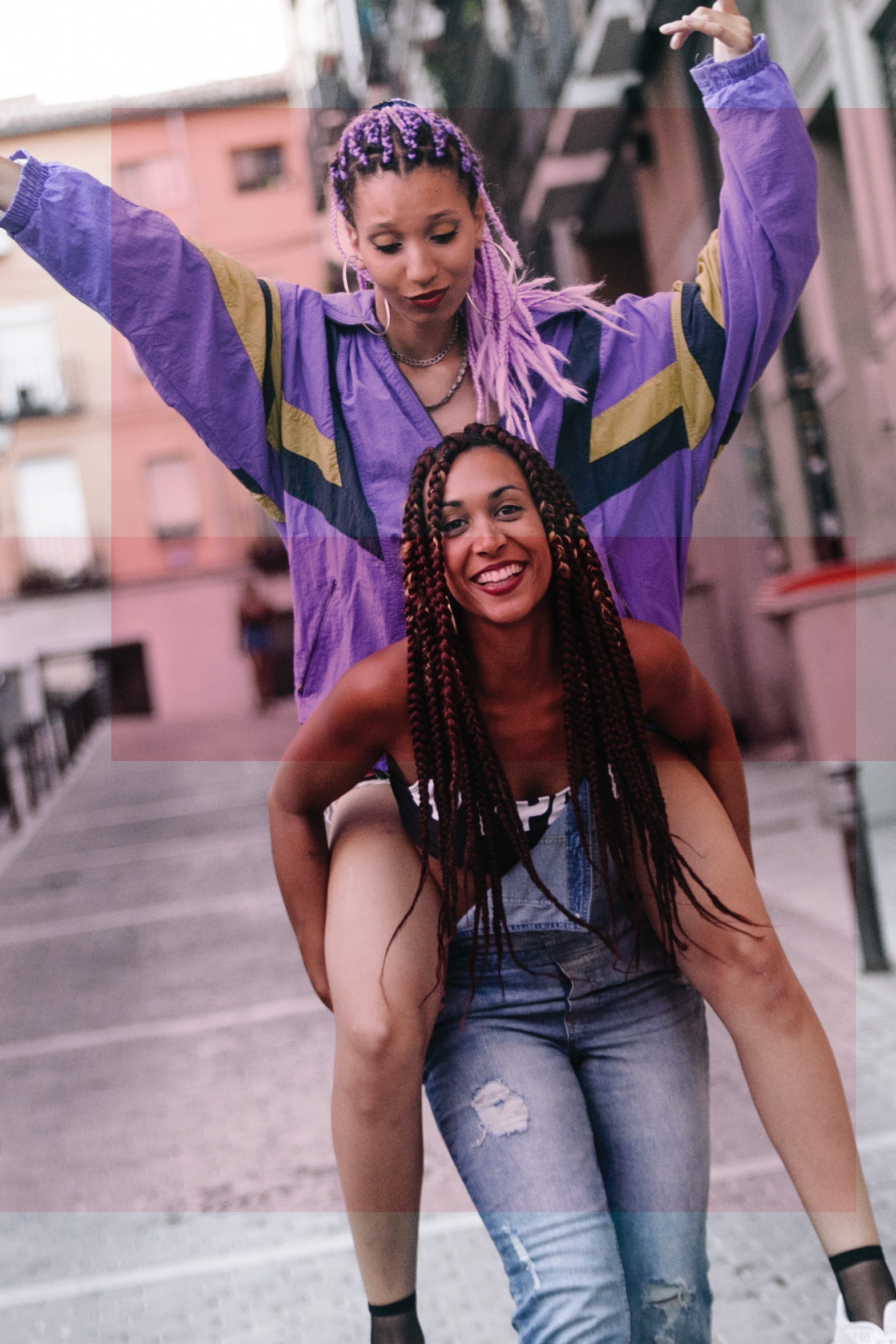 Coming up with Instagram captions is always a challenge.
We usually just wanna go ahead and post the damn pic, but sometimes the the caption just HAS to be perfect.
For example, a pretty selfie with your bff. Or all the girls together at an epic moment. Or just a random day, when all you want is to shout your love for the bestie(s) to the whole world 💗💗💗
I've always loved writing insta captions myself. My brain travels far reaching for song lyrics, quotes, shows and movies classic lines… I have a mental Pinterest folder with a nice archive full of those, besides my actual Pinterest folders of course.
So I came up with this list with a few options to help you out. Check them out below:
---
Instagram caption Ideas for pictures with friends
How did the universe bottle so much wonder into your soul?
My happy-go-lucky Ray of fucking sunshine
Now that's raining more than ever, know that we still have each other
My happiest moments weren't complete if you weren't by my side
Stronger together
Because she feels like sunshine
Till eternity
we root for each other and watch each other grow
When she talks I hear the revolution
No angels
She's so beautiful, and I tell her everyday
And you know we're on each other's team
Beautiful is what she is
All I need in this life
We play dumb but we know exactly what we're doin'
I hope you know how loved you are
Wherever we go, whatever we do. we've got each other.
We're made of stardust and wishes and magical things
As long as it's with you.
A piece of me
My ride or die
Hey, soul sister
How rare and beautiful you are
Just grab my hand and don't ever drop it
And you know for me it's always you, And I know for you it's always me
Side by side, always
She's magic, that one
My angel, my teacher, my partner in crime, my muse.
Better together. always together.
My person
---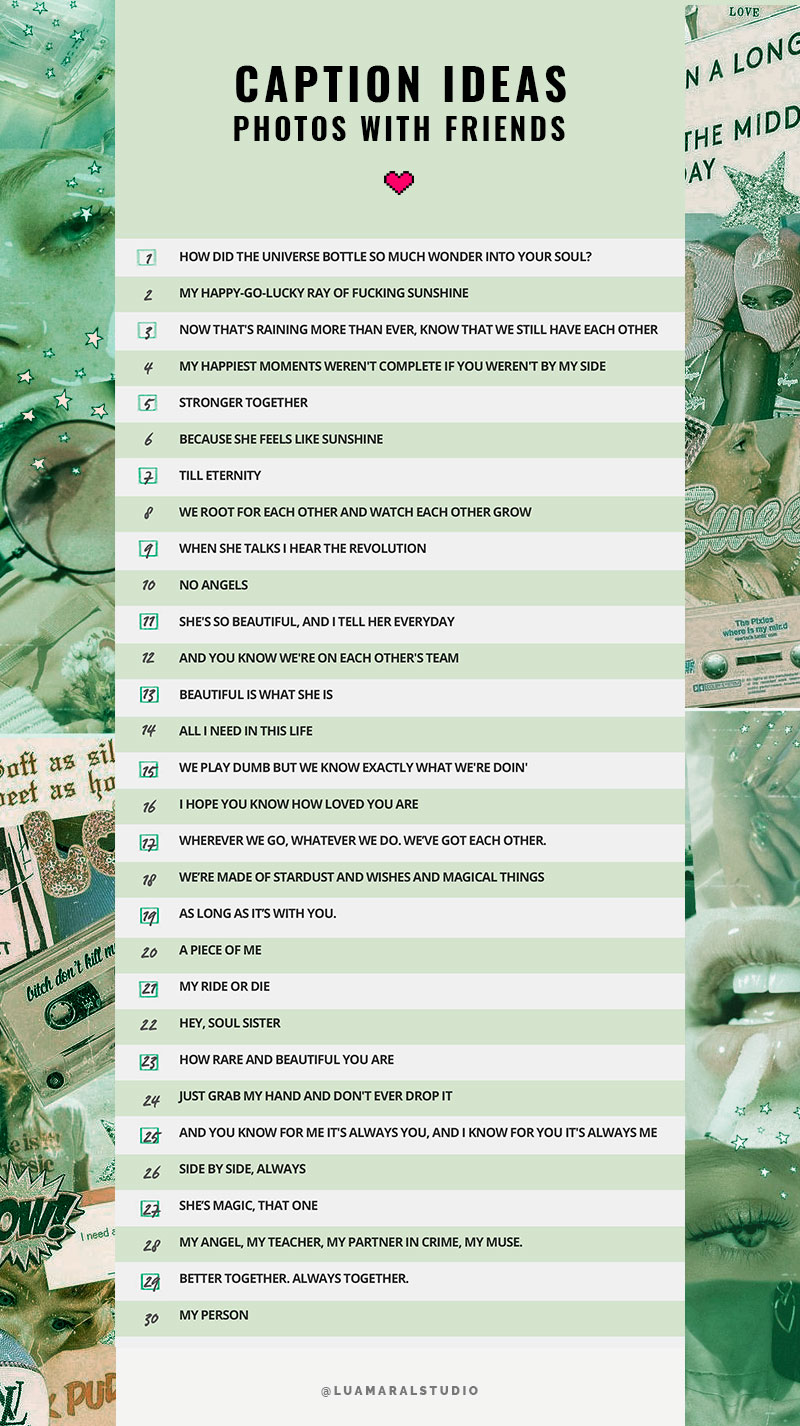 That's it for today, chicas.
Beijos!
Lu
P.S) Want more aesthetic caption ideas? Check out these posts with captions for every topic, like selfie, travel, family, winter, fall, spring and summer!