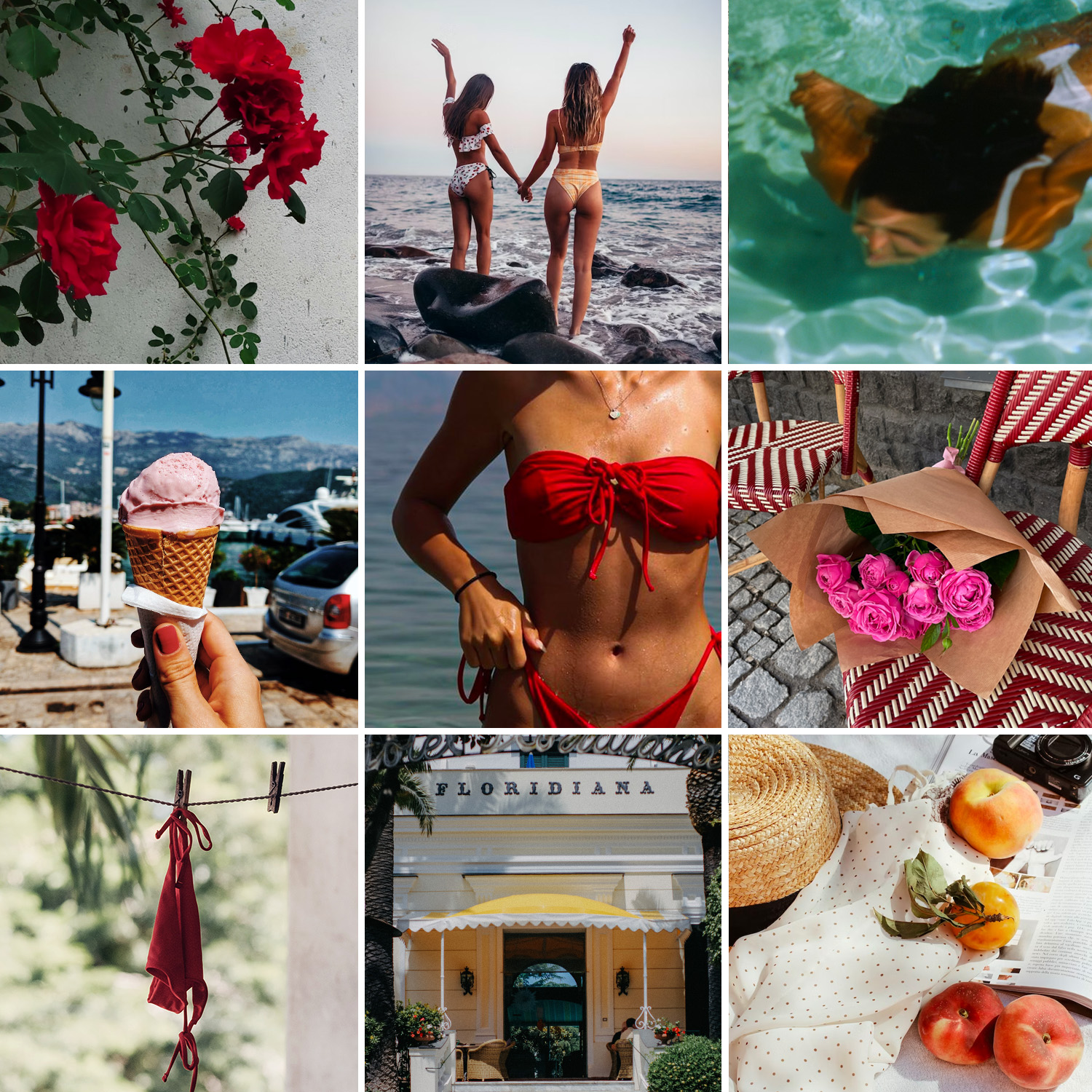 Summer is the time of year that brings with it a sense of joy and freedom 💛
It's a season filled with long, sunny days, warm breezes, and endless possibilities. As the days get hotter and longer, people all around the world find themselves drawn to the outdoors, seeking solace in nature's embrace.
Whether it's a day at the beach, a hike in the mountains, or simply lounging by the pool, summer is the perfect time to soak up the sun and create lasting memories. It's a time for ice cream cones, BBQs, and refreshing drinks that quench our thirst. The sound of waves crashing against the shore, the smell of freshly cut grass, and the taste of juicy watermelon all remind us that summer is here! It's one of my favorite feelings in the world, I swear.
For many, summer is a time to explore and travel to new destinations. It's a time to escape the routine of everyday life and embark on new adventures. From road trips along scenic coastal routes to exploring exotic far-off lands, summer provides us with the opportunity to experience new cultures, meet new people, and broaden our horizons.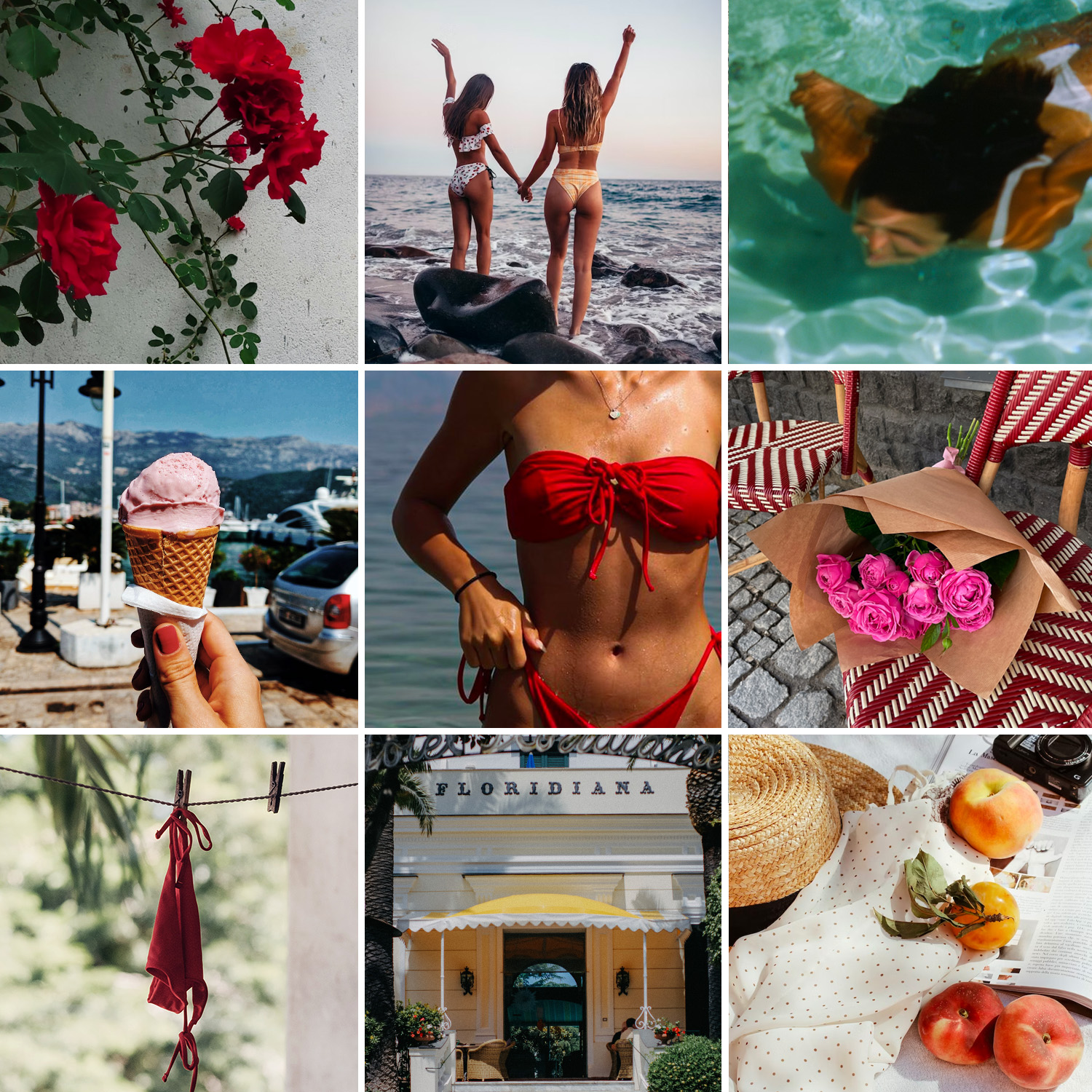 But summer is not just about the physical experiences; it's also a state of mind. It's about embracing the carefree spirit that comes with the season! It's about finding joy in the simplicity of life and appreciating the beauty that surrounds us. Is there a better moment to snap a photo or shoot a video to share with your loved ones through social media? Probably not!
So here are 30 summer caption ideas, for your most special summertime posts. Hopefully one (or some) of them will speak to you and translate that unique feeling you had on that perfect moment: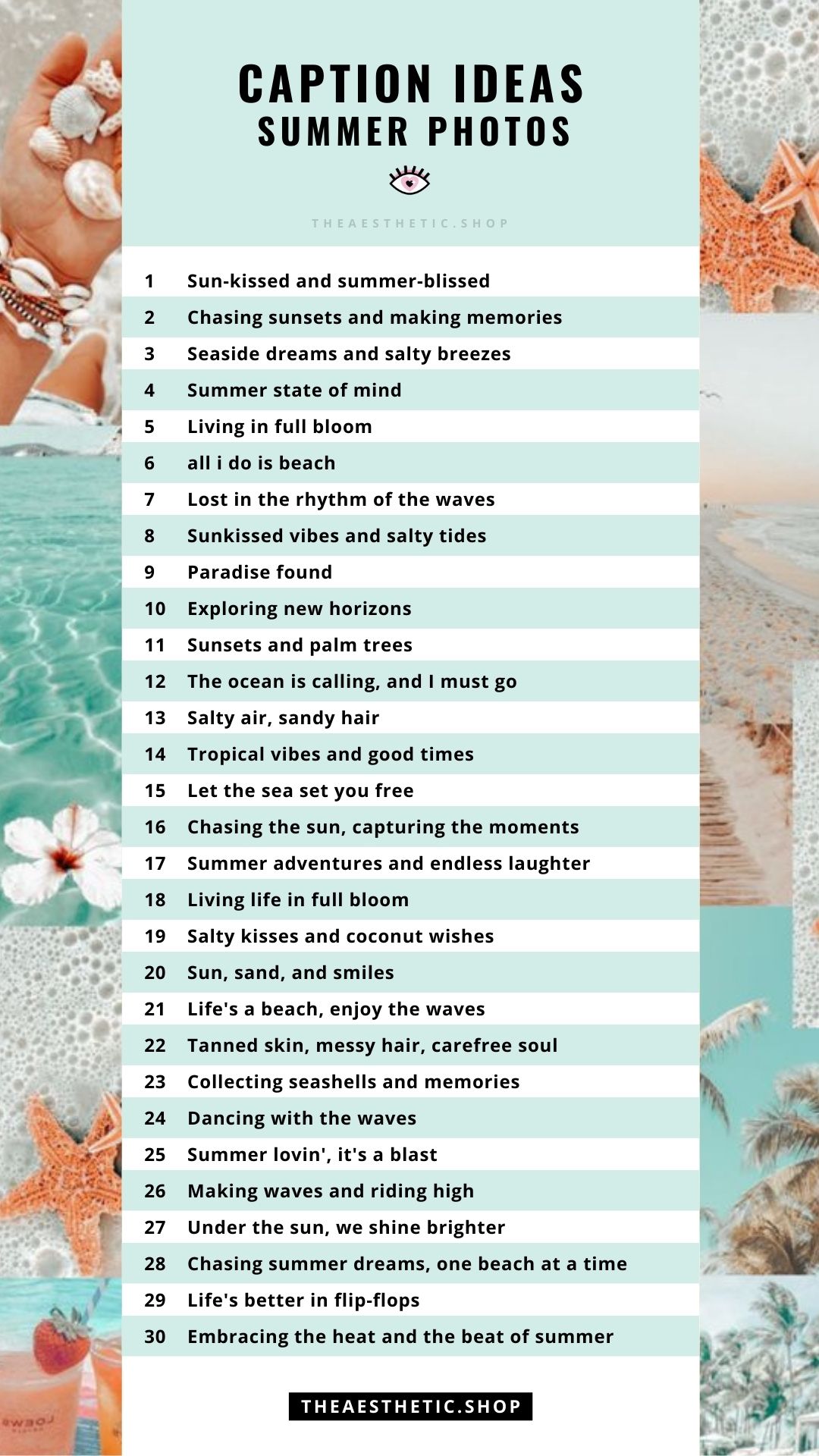 Here's the copy/paste version:
Sun-kissed and summer-blissed
Chasing sunsets and making memories
Seaside dreams and salty breezes
Summer state of mind
Living in full bloom
all i do is beach
Lost in the rhythm of the waves
Sunkissed vibes and salty tides
Paradise found
Exploring new horizons
Sunsets and palm trees
The ocean is calling, and I must go
Salty air, sandy hair
Tropical vibes and good times
Let the sea set you free
Chasing the sun, capturing the moments
Summer adventures and endless laughter
Living life in full bloom
Salty kisses and coconut wishes
Sun, sand, and smiles
Life's a beach, enjoy the waves
Tanned skin, messy hair, carefree soul
Collecting seashells and memories
Dancing with the waves
Summer lovin', it's a blast
Making waves and riding high
Under the sun, we shine brighter
Chasing summer dreams, one beach at a time
Life's better in flip-flops
Embracing the heat and the beat of summer
---
These are some simple ideas, you can elaborate on them with your own personal touch. As you capture the essence of summer in your Instagram photos, let your captions reflect the magic and wonder that this season brings. Share your thoughts, feelings, and the stories behind each image. Let your words transport your followers to the sandy beaches, the lush green forests, and the vibrant city streets. Allow them to feel the warmth of the sun on their skin and the happiness that radiates from within 🩷🌼
Remember, summer is a time of endless possibilities and unforgettable experiences. So, go out there, embrace the season, and make memories that will last a lifetime.
Happy summer adventures! ☀️✨🌻
Beijos,
Lu
P.S) We have lots of aesthetic caption ideas here on the blog, so if you want to check them out,