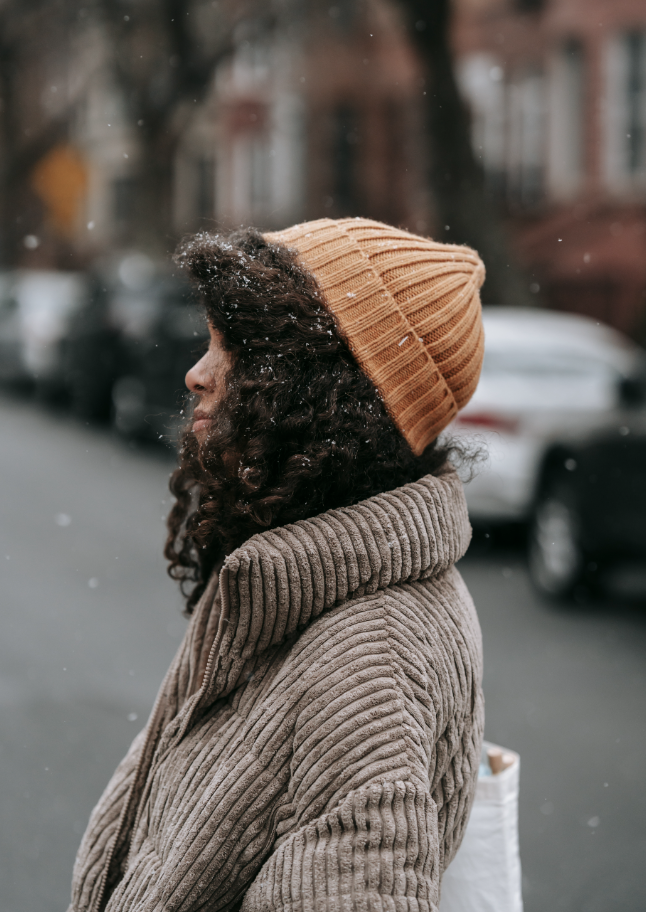 It's time to do some winter photo captioning ❄️🩵✨ Yayy!!
Sure, the harsh, dark days of winter can make us all feel a bit blue. But there is so much that we find inspiring and magical about the winter season!
The snow-covered landscapes, cozy evenings by the fireplace, and the joy of holiday celebrations all contribute to the enchantment of wintertime… With the arrival of frosty temperatures and shorter days, it's the perfect time to capture beautiful moments and share them on Instagram.
So. To help you enhance your winter photos, I have compiled a list of 30 aesthetic Instagram caption ideas 🩵
These captions will (i hope!!) perfectly complement your images and capture the essence of this captivating season. Whether you're exploring a winter wonderland, enjoying a hot cup of cocoa, or simply cozying up indoors, these captions will add a touch of charm to your Instagram feed…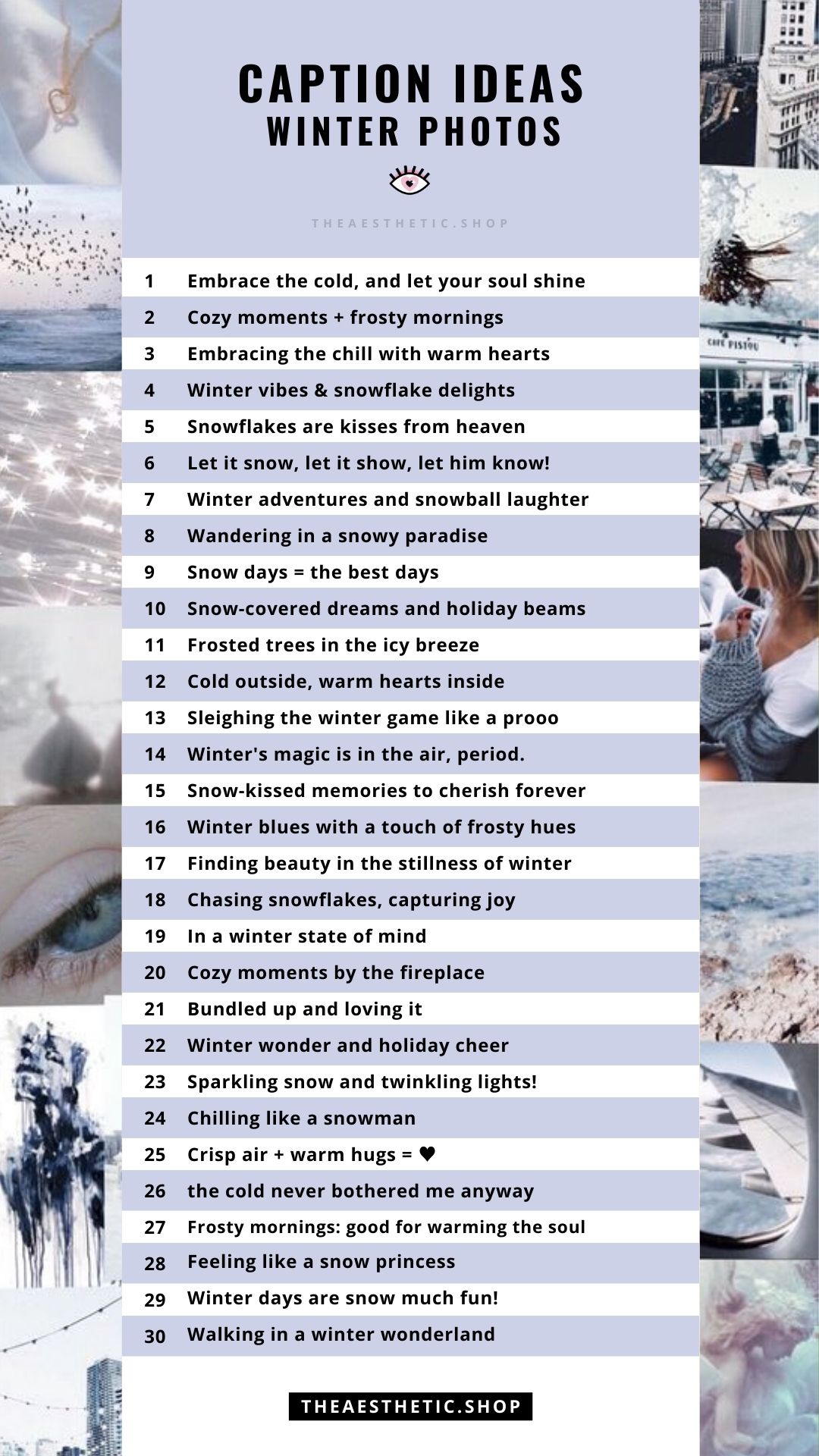 30 Aesthetic Instagram caption ideas for Winter photos – Copy/paste:
Embrace the cold, and let your soul shine
Cozy moments + frosty mornings
Embracing the chill with warm hearts
Winter vibes & snowflake delights
Snowflakes are kisses from heaven
Let it snow, let it show, let him know!
Winter adventures and snowball laughter
Wandering in a snowy paradise
Snow days = the best days
Snow-covered dreams and holiday beams
Frosted trees in the icy breeze
Cold outside, warm hearts inside
Sleighing the winter game like a prooo
Winter's magic is in the air, period.
Snow-kissed memories to cherish forever
Winter blues with a touch of frosty hues
Finding beauty in the stillness of winter
Chasing snowflakes, capturing joy
In a winter state of mind
Cozy moments by the fireplace
Bundled up and loving it
Winter wonder and holiday cheer
Sparkling snow and twinkling lights!
Chilling like a snowman
Crisp air + warm hugs = ♥
the cold never bothered me anyway
Frosty mornings: good for warming the soul
Feeling like a snow princess
Winter days are snow much fun!
Walking in a winter wonderland
---
Feel free to use these captions to add a touch of winter charm to your Instagram posts!
Happy winter capturing and sharing 🤍🤍🤍
Beijos,
Lu
P.S) Want more aesthetic caption ideas? Check out these posts with captions for every topic, like friends, selfie, travel, family, fall, winter, spring and summer!