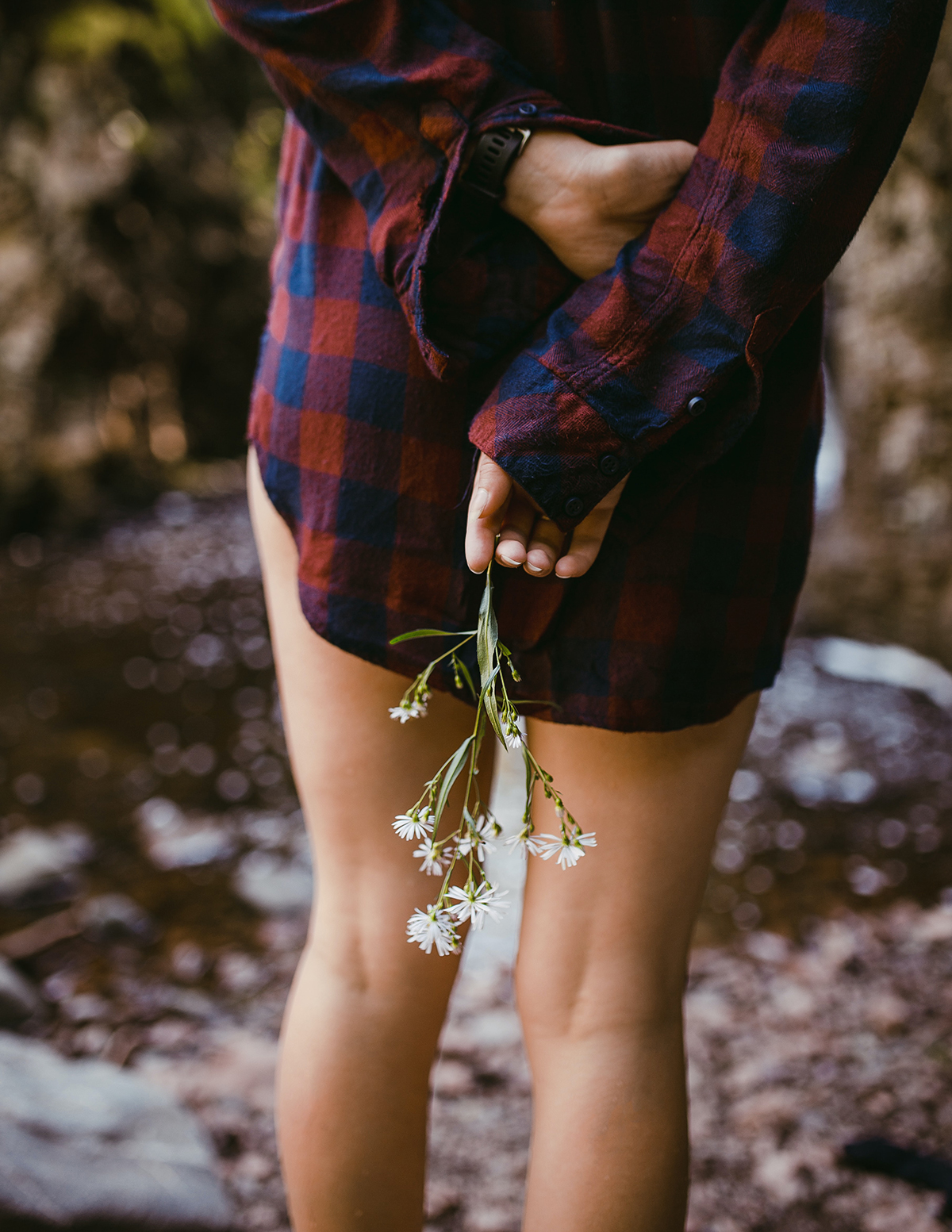 Spring is a season that fills my heart with joy and optimism 🩷
Do you feel the same way? As the cold winter fades away, it's like nature awakens. The lush green grass, the sweet fragrance of blooming flowers, and the gentle breeze that carries the whispers of life – it's a time of rejuvenation and new beginnings. I LOVE IT!
During this magical season, people are drawn outdoors to embrace the beauty that surrounds them. Whether it's a leisurely stroll in the park, a picnic under a blossoming cherry tree, or simply enjoying the warmth of the sun on a cozy patio, spring offers countless opportunities to create cherished memories.
Capturing these special moments through photographs is a cherished tradition. Photos allow us to freeze time and preserve the essence of spring's beauty. From breathtaking landscapes to close-up shots of delicate petals glistening with dew, each image tells a unique story!
To complement these captivating visuals, here are some caption ideas that your followers might find inspiring: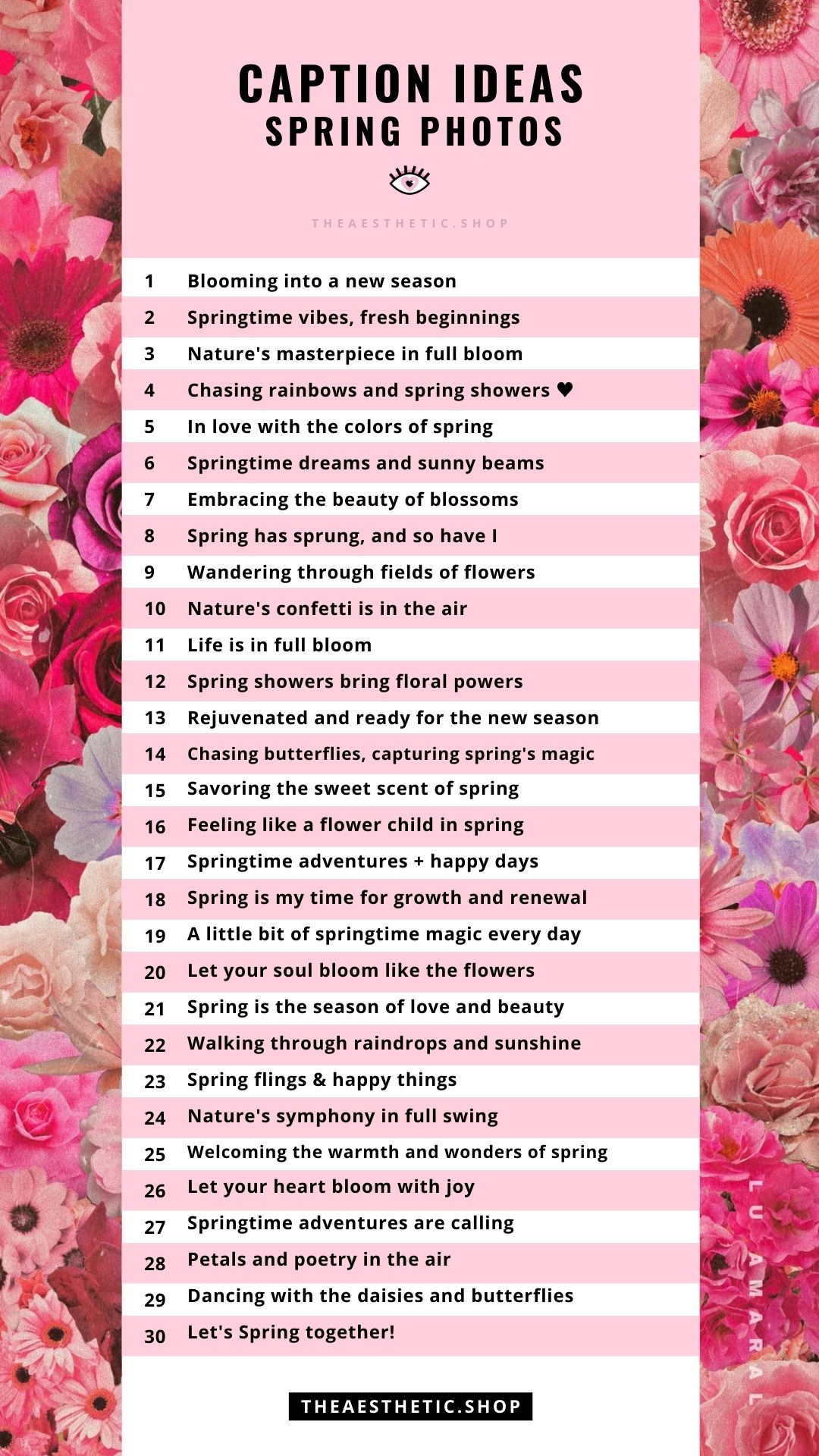 30 Aesthetic Instagram caption ideas for Spring photos
Blooming into a new season
Springtime vibes, fresh beginnings
Nature's masterpiece in full bloom
Chasing rainbows and spring showers ♥
In love with the colors of spring
Springtime dreams and sunny beams
Embracing the beauty of blossoms
Spring has sprung, and so have I
Wandering through fields of flowers
Nature's confetti is in the air
Life is in full bloom
Spring showers bring floral powers
Rejuvenated and ready for the new season
Chasing butterflies, capturing spring's magic
Savoring the sweet scent of spring
Feeling like a flower child in spring
Springtime adventures + happy days
Spring is my time for growth and renewal
A little bit of springtime magic every day
Let your soul bloom like the flowers
Spring is the season of love and beauty
Walking through raindrops and sunshine
Spring flings & happy things
Nature's symphony in full swing
Welcoming the warmth and wonders of spring
Let your heart bloom with joy
Springtime adventures are calling
Petals and poetry in the air
Dancing with the daisies and butterflies
Let's Spring together!
---
Feel free to use these captions to add a touch of enchantment to your springtime photos.
Happy Spring, y'all! 🪻🌷🌼🌻🌺🌹🌸
Beijos,
Lu
P.S) Want more aesthetic caption ideas? Check out these posts with captions for every topic, like friends, selfie, travel, family, fall, winter and summer!