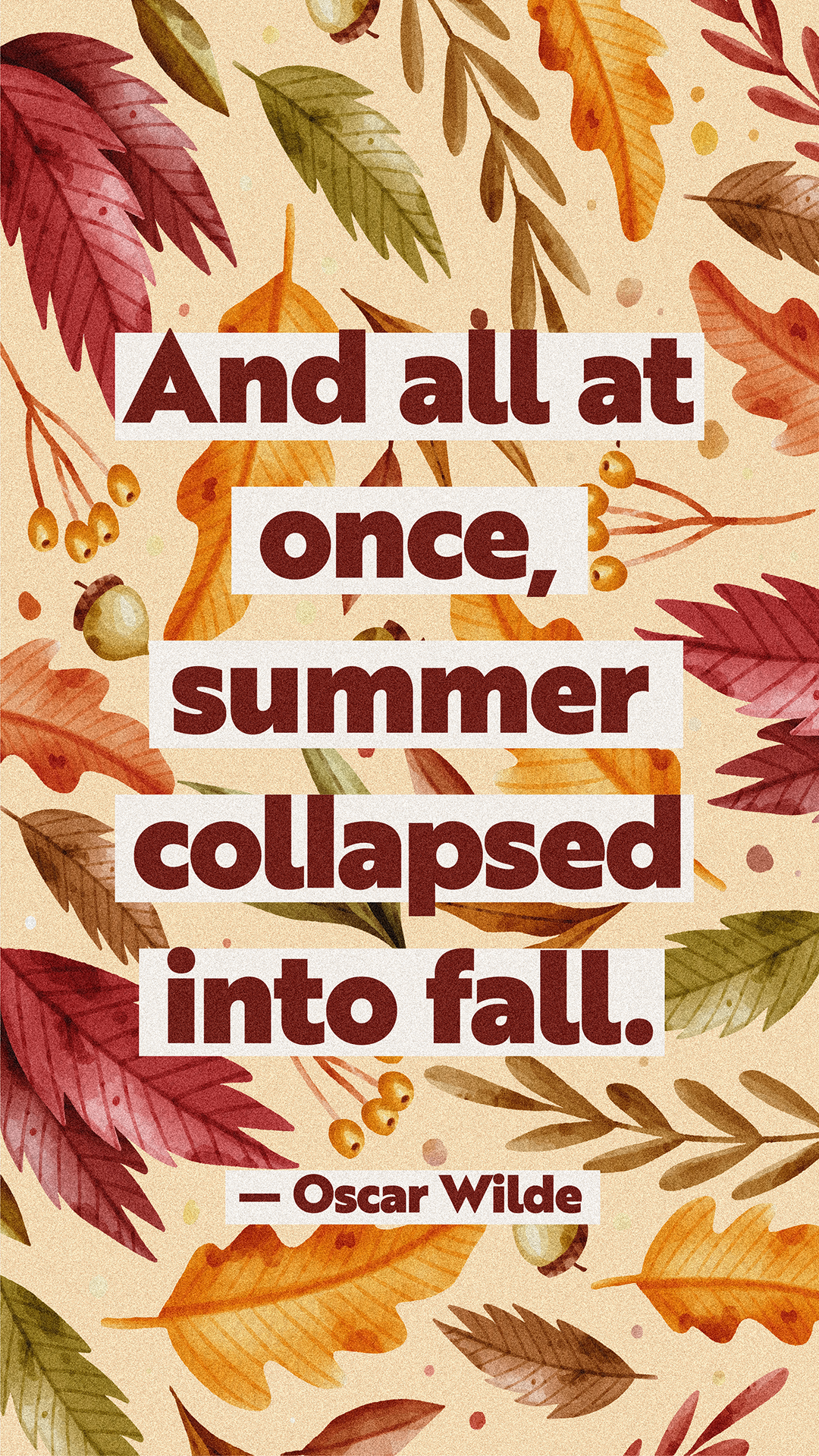 Yep, the Fall season is coming again 🧡🍂
And I'm sooo excited about it! Since I've discovered the wonders of Autumn in the North, it has become my favourite season of the year by far. I'm completely IN LOVE!!
That's why I'm super inspired to create lots and lots of fall content for the blog, for Insta and for the shop.
Today's post is all about quotes. Fall messages displayed in beautiful designs, perfect to be shared on Instagram Stories, Facebook, or anywhere you'd like. Let's get inspired and let the Autumn vibes take over! 🍁🧡✨☺🤎
---
Beautiful Fall aesthetic quotes for social media
---
And hey, since you're already here and interested in Fall aesthetics, checkout this post with pretty Fall aesthetic photo ideas, this one with Fall aesthetic font pairings, and this one with beautiful Fall aesthetic photo ideas 🧡
Beijos,
Lu