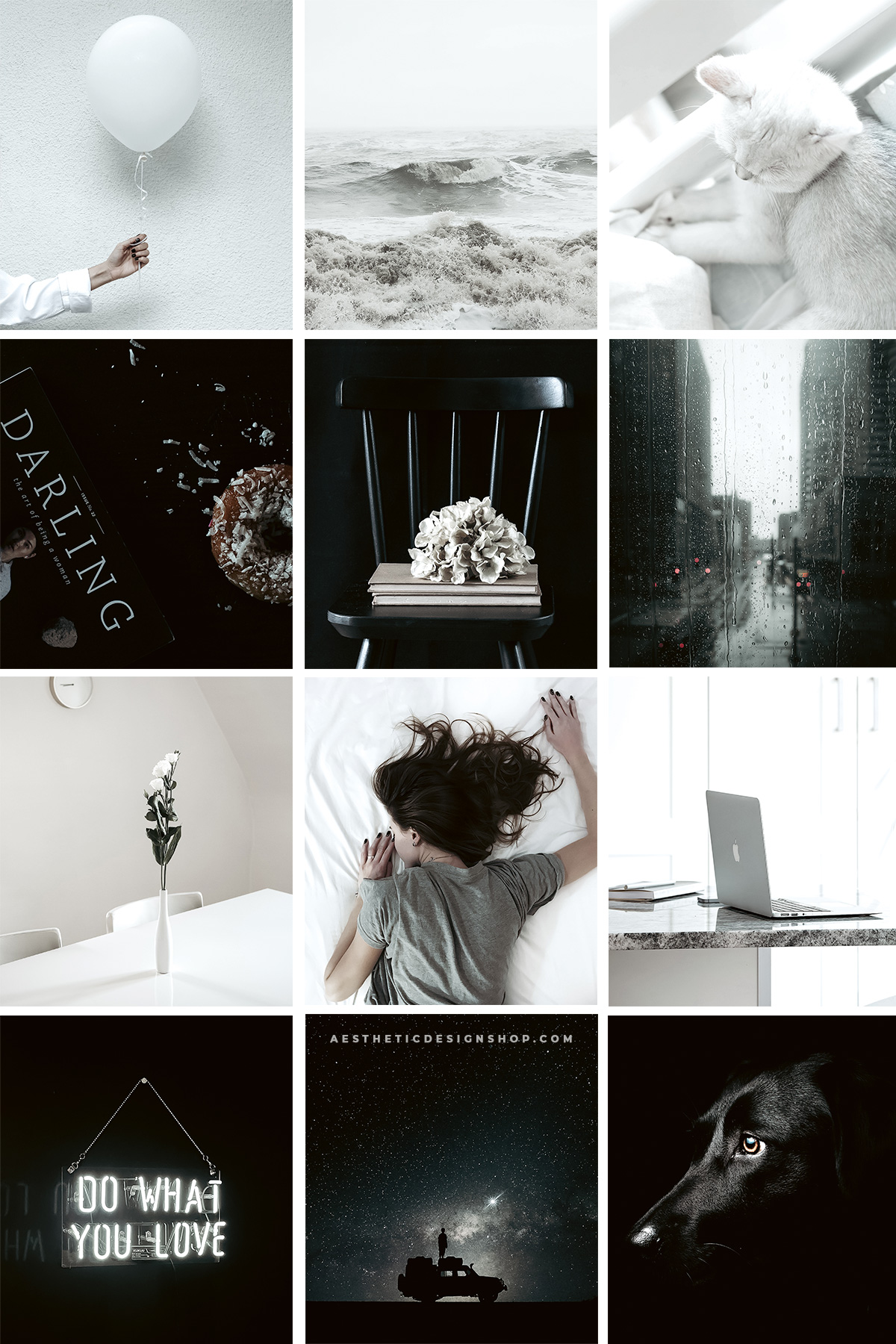 The minimalist aesthetic is as atemporal as it gets. No matter the time or place, there will always be room for the classy, uncomplicated and pure vibe of the minimal🖤
I created this theme that in mind. And since I shared it on Pinterest, I saw how fascinated people were with the beauty of the simplicity of the images and the composition
---
Minimal Aesthetic theme – Instagram feed inspo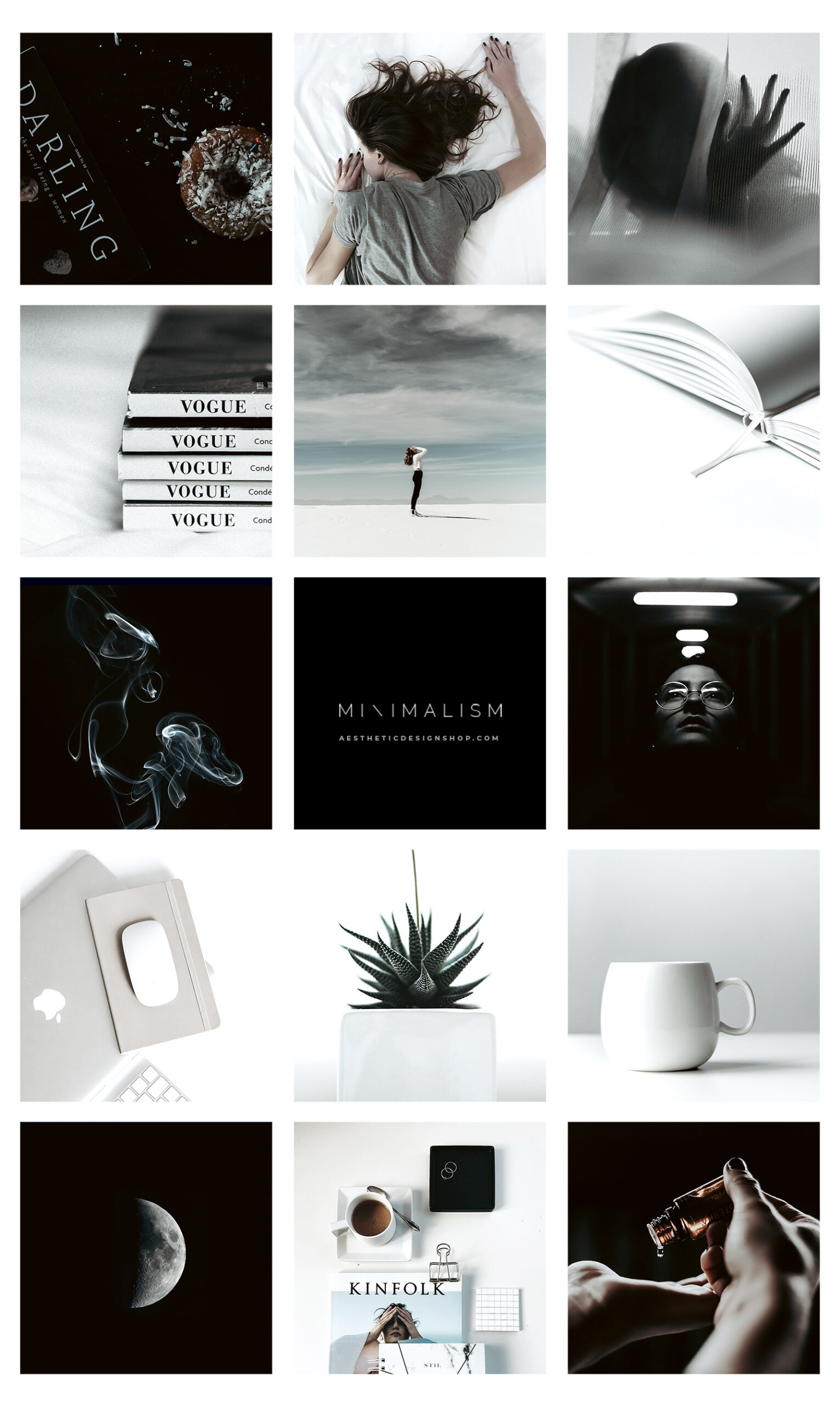 ---
For now, the Minimal theme contains only one product: the Photo Preset + 100 Images. The Lightroom photo preset is chic, neutral and super cool, just like the image collection included in the pack.
Design tip: Make your Instagram feed look super cool like the example I created by alternating every set of 3 posts: a light one where basically all photos are predominantly white or neutral tones (gray, off whites, beige), and then a dark one with a lot of black, shadow play and a moody vibe.
There's no need to follow this to strictly, it's good to mix it up a bit every now and then, but use it a a general rule.
You can purchase the new photo preset with the 100 images below:
Let me know in the comments what you think about the minimalist theme!
Check out the shop for more themes and other products.
Thank you for reading.. 🖤🤍
Beijos,
Lu