Everyday is throwback day during quarantine, I'm I right?
I've been seeing more travel pics on my feed lately than back when people were actually allowed to take trips haha!
So let's think of creative ways to post old travel photos and make them special, shall we?
Here are 3 ideas I came up with. They work for new photos too, of course, and not only from trips, but any other special moment or theme you chose 💖💖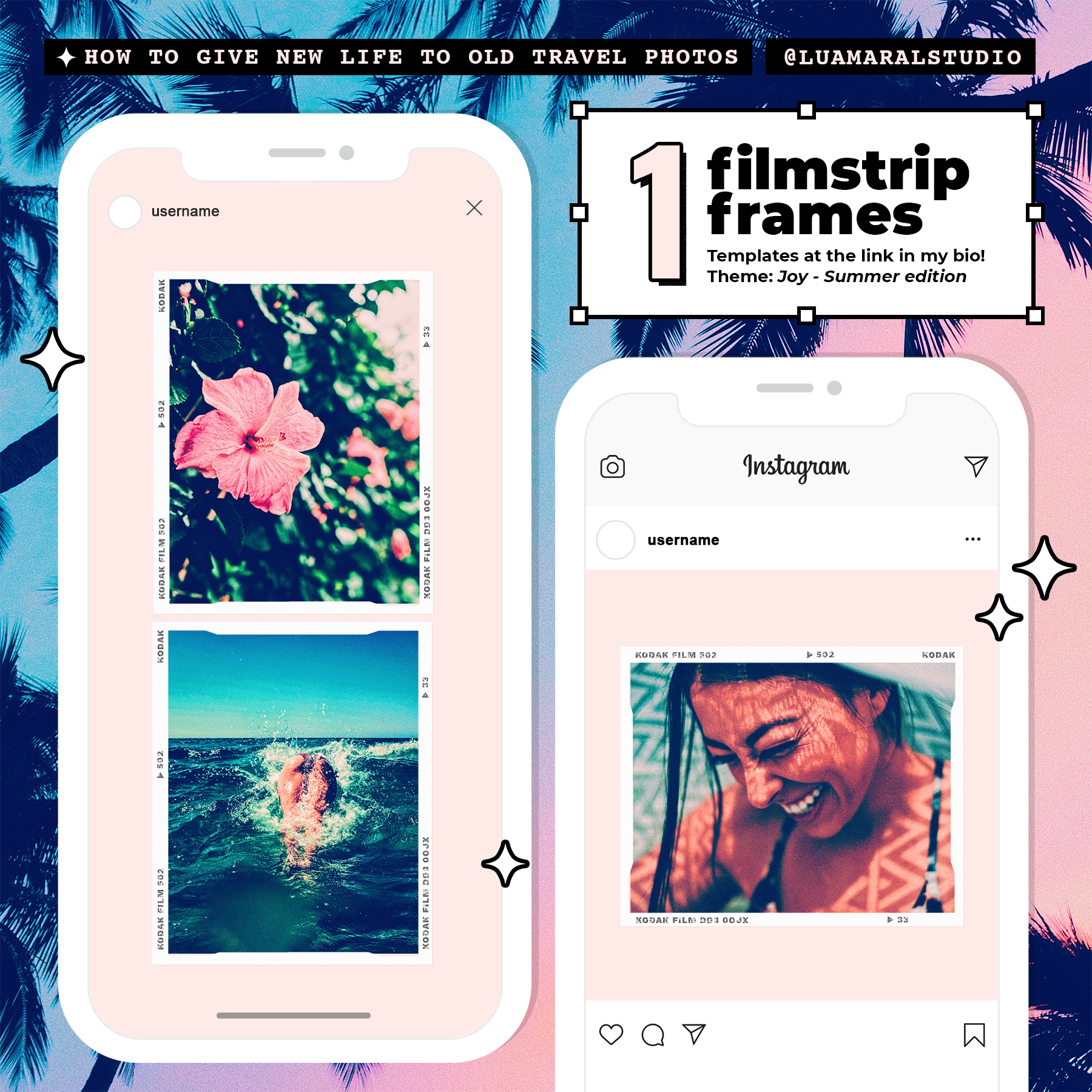 I love the kodak film strip frames and the retro cool effect it gives to my pics. I've even uploaded a tiny pack of them on the store (after so many of you've requested it) so you can get this one for yourself right now 🙂
---
This is just so easy to create and is guaranteed to impress your followers and get you tons of likes. And what's more important, it's a super cute and fun way to show the vibe of your trip. My advice is to pick from 20 to 30 images and set each frame to 0.1 second. I know it's fast, but it's supposed to be an exciting summary of your adventure, not a lame slideshow.. haha! I hope you know what I mean…
Here's a video with the step by step:
---
This idea might look obvious, but the secret is selecting the right images and doing a careful cropping/editing. A collage like this using obvious boring photos might not look so interesting. But choosing special, unusual images full of emotions and soul (read more about those here) will make your collage look AMAZING!
---
⟡ Get this theme! ⟡
---
Hope this helps! Here's the instagram post I made if you want to save it for later 😉
Beijos,
Lu