FINALLY! It's here!
I've been meaning to write these step by step posts on how to have a cute, organised, aesthetic Instagram feed for ages, and now it's finally happening. I'm so happy!
Lately tbh Instagram Aesthetic is all I've been thinking about and working on. And I know you guys are super into this subject too, because I get asked about it a lot. And I love it! 💖🧚🏽‍♀️
If you've just arrived on the blog now for the first time and don't know me yet, I've been a graphic designer for more than 10 years now, and recently Instagram feeds design have become my specialty, and my biggest passion as well. I have a shop where I sell all sorts of graphic design and aesthetic resources, so make sure to check it out as well 🙂
I started by posting a few quick tips on the blog whenever I had the time, and also creating a few inspirational feeds with a variety of aesthetics and themes, and I noticed there was a lot of interest in them.
So I began to feel the need to develop a small guide that would answer many of the frequent questions I get about Instagram Aesthetics, and also cover a few observations I believe are relevant for anyone interested in upgrading their Insta feed designs.
And now here we are! 💕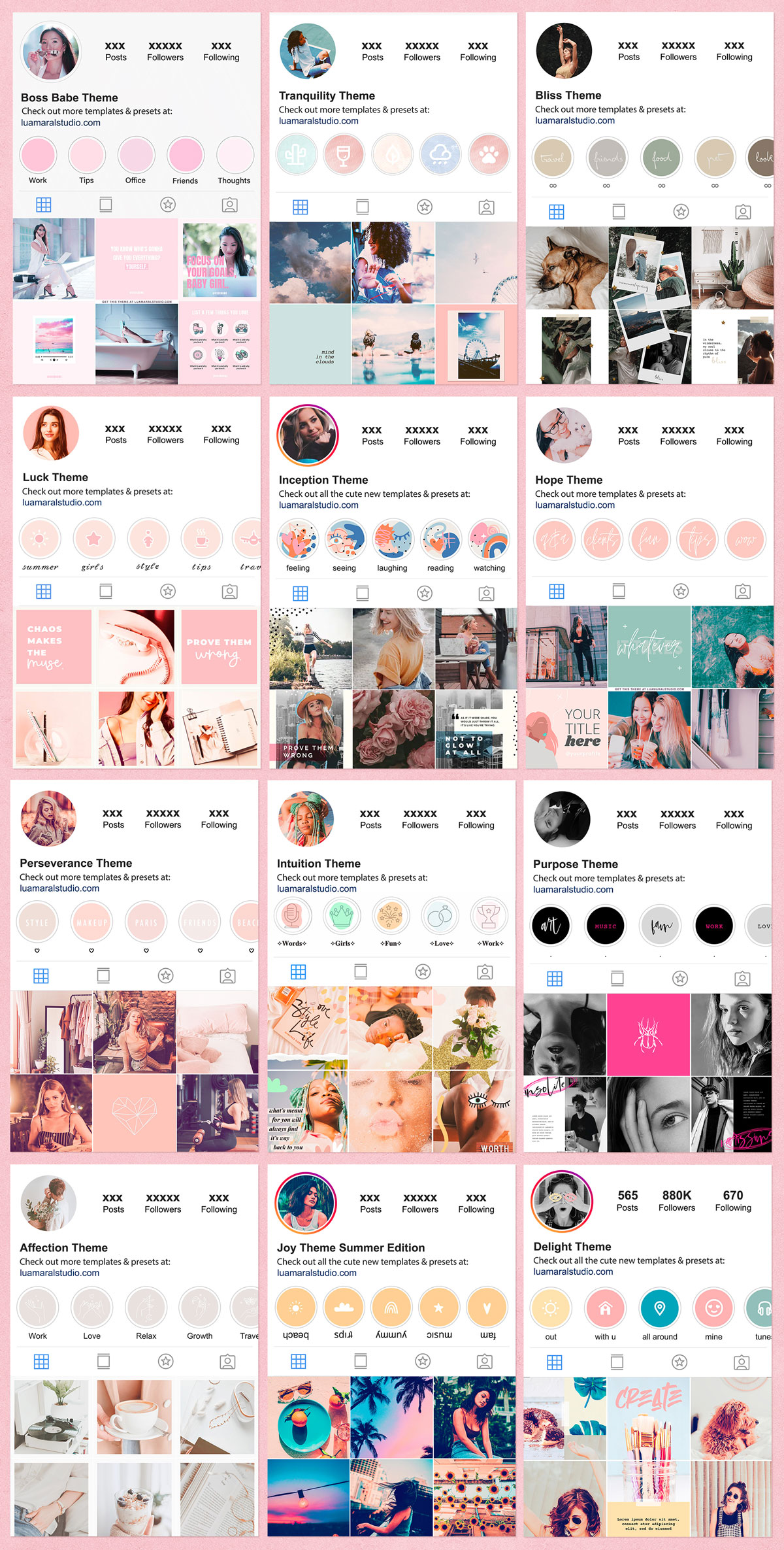 How will this Special work?
I'll share my tips on how to achieve your Instagram's dream feed in 5 essential posts, doing my best to be objective and practical and not to waste anyone's time.
In addition, each tip will be illustrated very well. Better than that, I'll create a feed from scratch, applying the five tips, so you can see the difference that each step makes. Sound good? 🥰
Without further ado, below are the 5 chapters of the series. I truly hope you enjoy them.
Let me know if it helped you in anyway 🙂
Of course all questions are super welcome as well. Comments on the post are the best way for us to have a conversation, so don't be afraid to use them!
---
Beijos,
Lu