One of the best things about the Fall is setting the vibe of the season inside our homes 🍂🧡☕
The weather starts to cool down and the leaves turn vibrant colors… There's nothing like the feeling of warmth and comfort that comes with cozying up indoors, right? Preparing the decor to adapt to the cosiness and peaceful times the Autumn brings is truly delightful to me!
And when it's all done, all we have to do is sit back, relax, and enjoy! Yay!
Im becoming more and more serious about my Fall decor every year. I just love it so much! So, if you're planning to transform your living space into an autumnal haven, here are some simple tips to start.
1. Embrace warm colors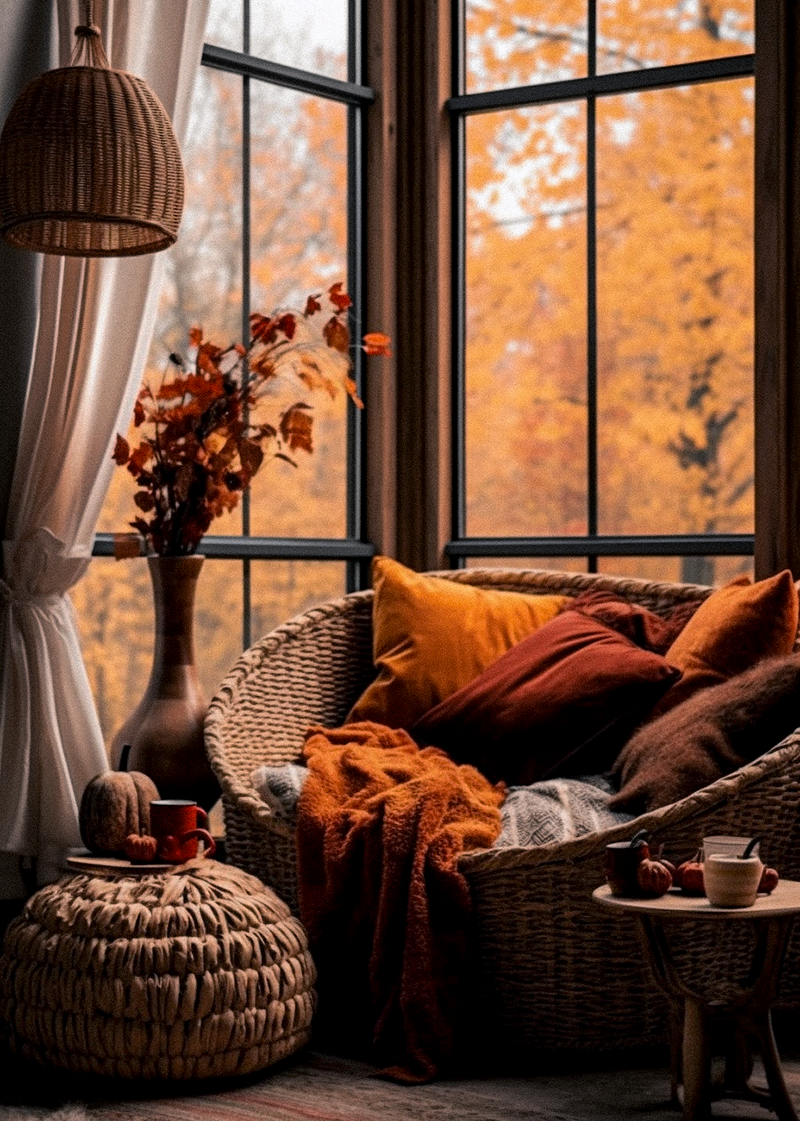 That's job number one, of course!
Swap out your bright summer hues for warm and earthy tones. Think deep oranges, rich browns, and mustard yellows. Incorporate these colors into your pillows, throws, curtains, and even artwork to instantly create a cozy atmosphere.
2. Add texture
This one is easy to forget.
And it makes a big difference! Introduce different textures to your decor, will make it feel richer and more inviting. Consider layering chunky knit blankets, faux fur rugs, and velvet cushions for a touch of luxury. Textured elements not only provide visual interest but also add warmth and depth to your space. That's exactly what we want.
3. Bring nature indoors
Don't be afraid to be the crazy Fall lady picking fallen leaves and dry branches in the street! It will be worth it.
Natural elements can highlight the beauty of this amazing season. Leaves, pinecones, and branches are perfect (and free, yay!) to create simple but elegant DIY decorations.
You can display them in bowls or vases, or even incorporate them into wreaths and garlands. Additionally, adding a few potted plants or a bouquet of dried flowers can infuse your space with life and freshness!
4. Create ambient lighting
Candles, candles, candles everywhere…!
As the days become shorter, creating the right lighting is essential for setting a cozy ambiance. Opt for soft and warm lighting by using candles, string lights, or table lamps with warm-toned bulbs. Not only will this create a warm and inviting glow, but it will also enhance the overall atmosphere of your home.
5. Spice up your scent
Don't forget about the power of scent in creating a cozy atmosphere!
Lighting scented candles with fragrances such as cinnamon, vanilla, or pumpkin spice can instantly transport you to a cozy autumn day. Alternatively, you can simmer pots of water on the stove with aromatic ingredients like cinnamon sticks, orange peel, and cloves for a natural and inviting fragrance. This is the easiest hack to the perfect autumnal home ever, imo.
Aesthetic Fall decor inspiration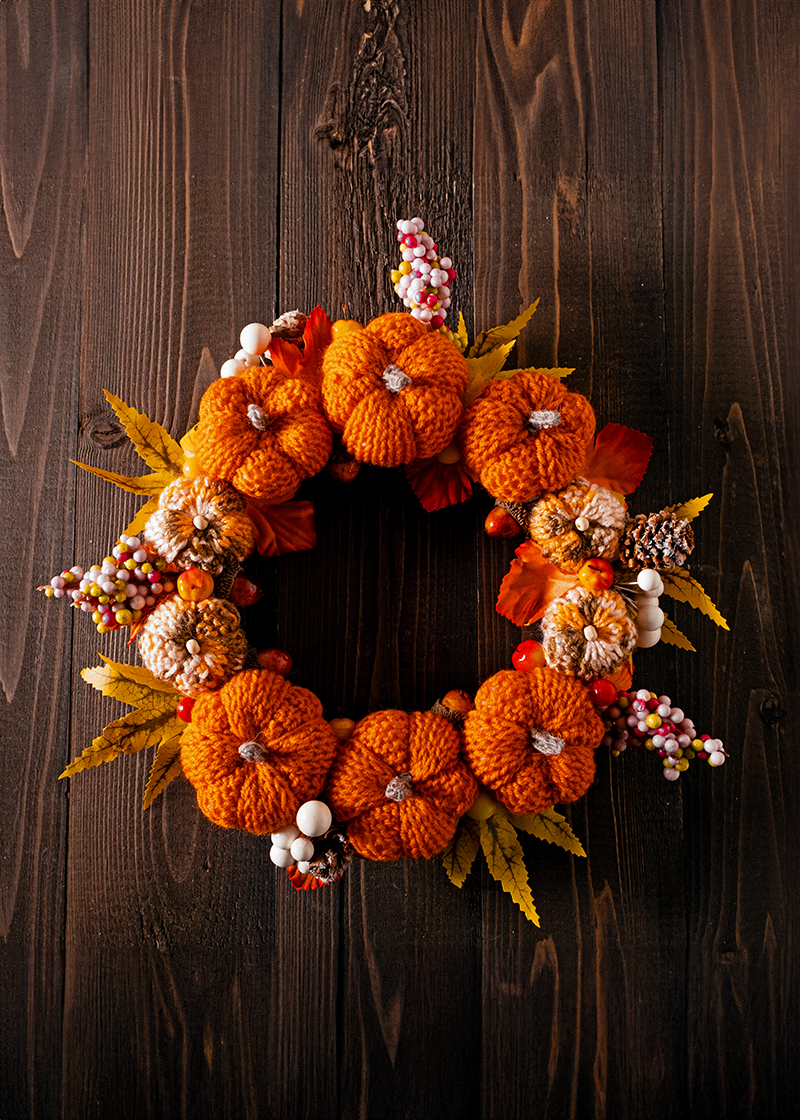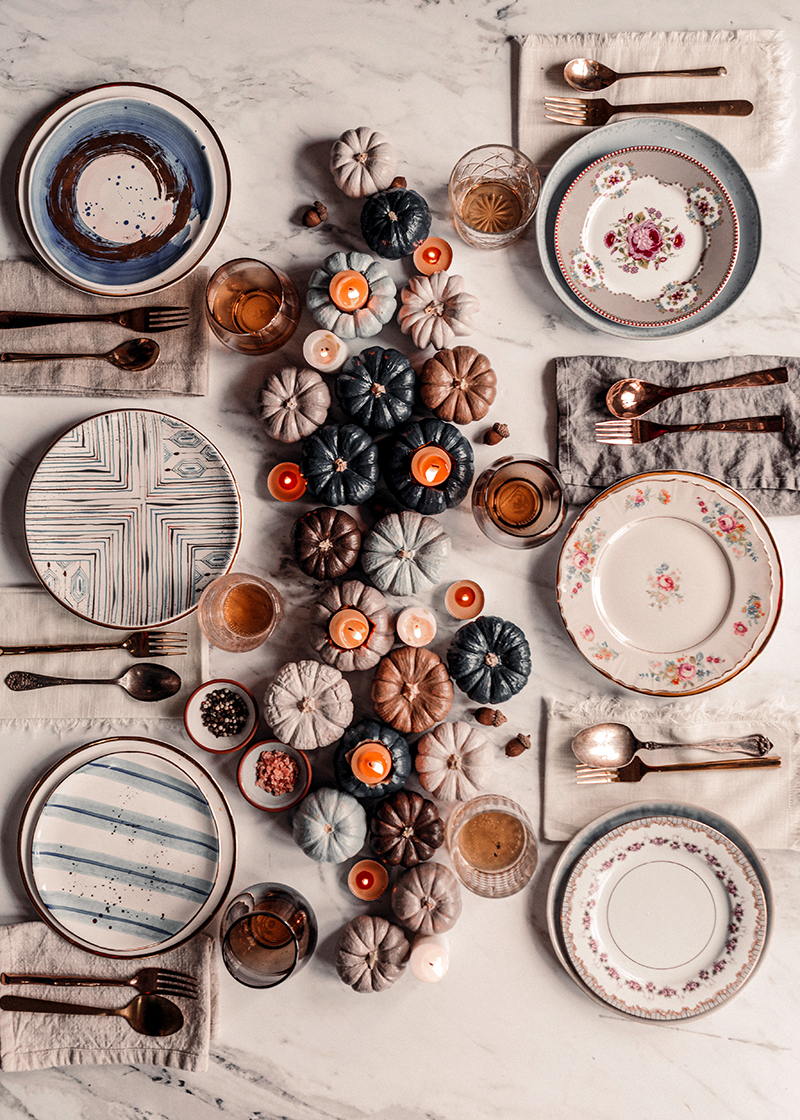 ---
Get ready to snuggle up, enjoy your fave hot drinks, and soak in that autumn comfort.
Happy Fall decorating, fam! 🧡🧡
Beijos,
Lu