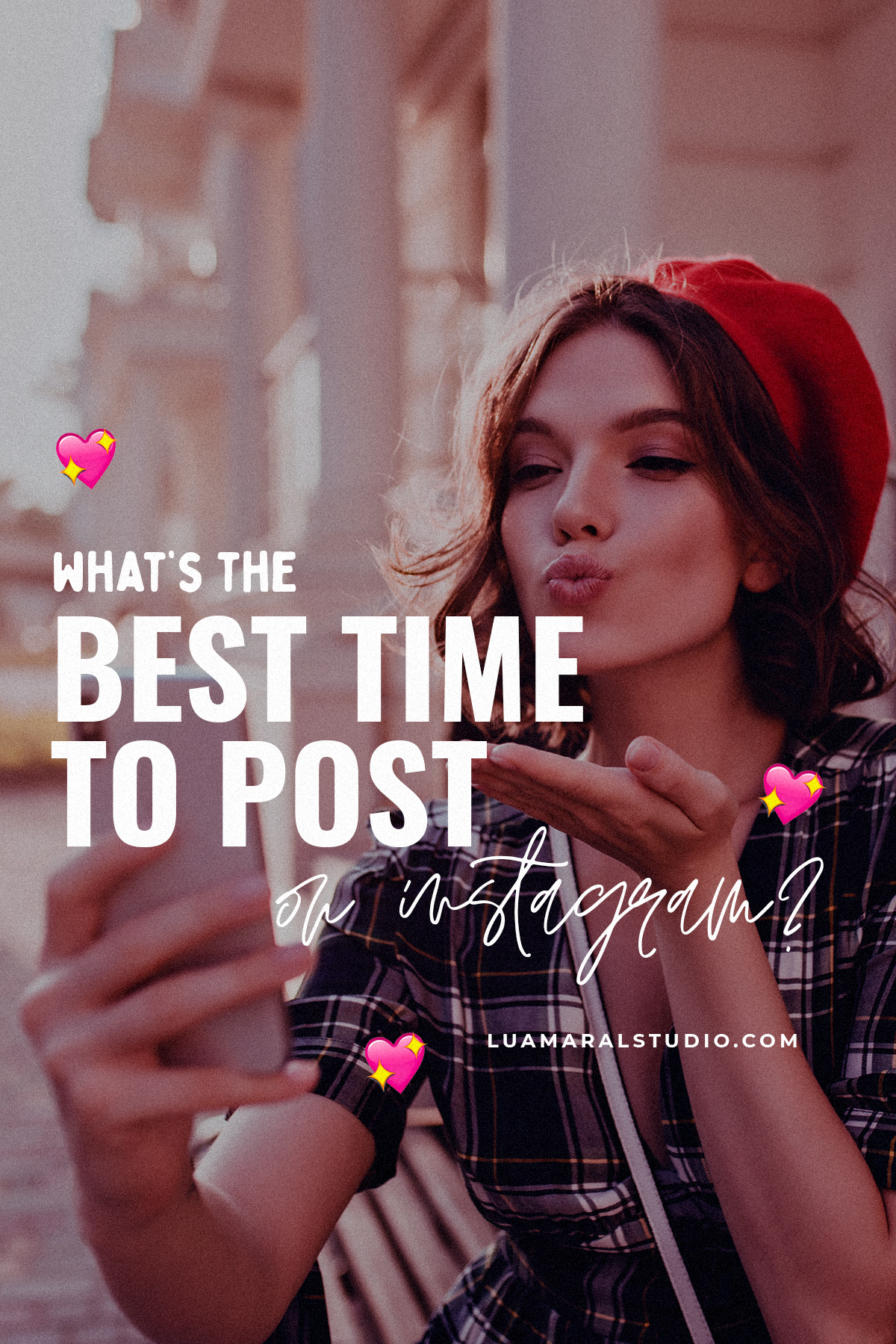 Hey girls!
There are so many questions anybody working to grown an Instagram account has to face regarding algorithms, users behavior, latest trends, hashtags strategies, content strategies… 🙄🙄 the list is endless, right? One of the most common ones, however, has to be "what's the best time to post?". I've asked that question myself (and google, and experts) many times, and the answers often seemed vague…
 So I took my time to do some REAL research on the topic and share my conclusions with you 🤩
The big question is: what time is best to get the most possible likes, comments, saves, and new followers? Is there a time of the day where you can get better engagement.
This is the best info I I found:
This data was obtained by Planoly by analyzing thousands of posts published by their users. Research based information like this is pretty useful to take into consideration in your marketing strategies right?
Oh, and don't forget to check and keep track of your own followers most active times available on your Instagram Insights!
TIP: If you're super serious about your social media strategy, consider using a post scheduling service to make sure all your content is organized and set to go live at the best time. Planoly is one option! 💕
Based on my experience and everything I've read doing my research though, my conclusion is that the time you post your content won't make or break you. It's not the most important thing to worry about. So don't make it a priority to post on what's supposed to be the most engaging hour of the day for your audience, if for some reason that time doesn't work for you. Focus on your strategy, consistency and the quality of your content first! And let the time thing be a plus 💕
TIP 2: I'm loving the tips and excellent content by Ginny Fears. She's a marketing expert and I've been learning so much from her. Give her a follow to learn more about Instagram growth ✨
Beijos,
Lu