Hey guys!! 🧡🍁
As we dive headfirst into September, we can practically feel the change in the air. It's that time of year when everything starts to get a bit cozier and the leaves start showing off their fiery hues. There's this undeniable excitement bubbling up, wondering what's in store for the months ahead. It's like we're all in this awesome transition phase, just going with the flow, you know? Nature is putting on a spectacular show, and we're here for it! 🍂🥰
To help you stay organized and inspired throughout the month, I have curated a collection of calendars that you can use as wallpaper or lock screen for your devices 🤎 These calendars not only serve a practical purpose but also add a touch of personality to your digital space!
Imagine waking up every morning and being greeted by a gorgeous calendar design that sets the tone for the day ahead? Whether you prefer minimalist simplicity, bold and vibrant colors, or calming nature scenes, there is a calendar design to suit every aesthetic taste!
If you want to be able to customize the designs, click on the caption of each one to purchase the editable Canva template. You'll be able to change colors, fonts, images… everything!
Wishing us all a wonderful September 2023 ✨
---
September 2023 free aesthetic calendars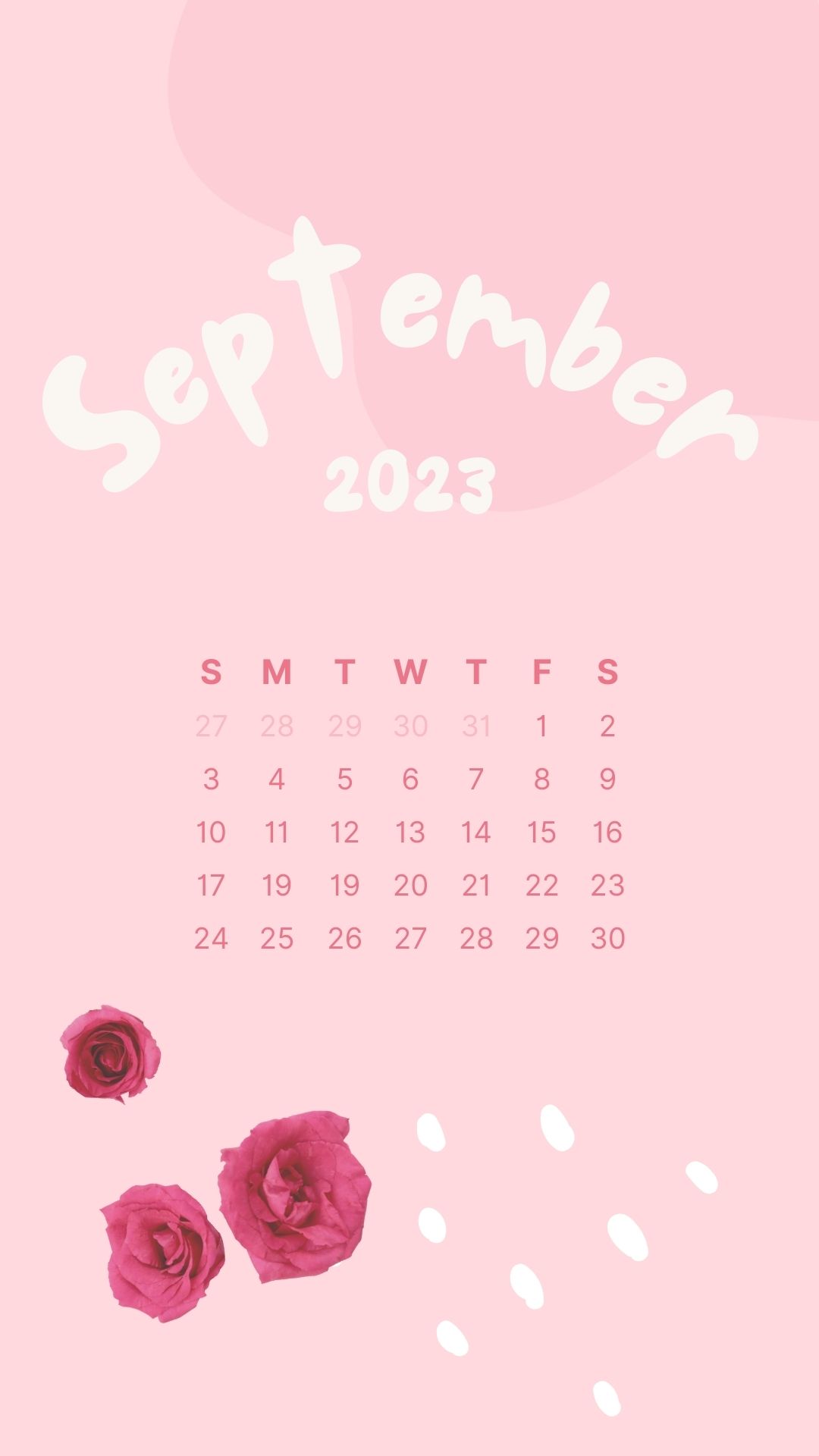 ---
If you're looking for more aesthetic wallpaper options, check out this post and this one too. For more aesthetic September images to use on social media or any other way you want, there's a special post here too 🧡🌻
Beijos,
Lu